Mobile Broadband Signal Level Meter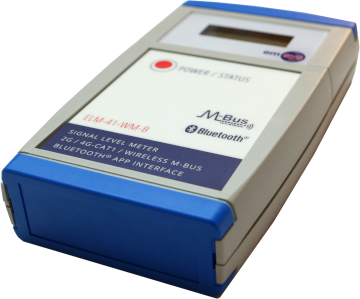 Model ELM-41-WM-B
2G/4G Mobile Network
Scan and analyze available networks
Provide cell details
Measure signal level and quality
Register to network and do live-scan
Upload/download speed test
Long-term scan (up to 24 hours)
FAKRA D antenna connector
Wireless M-Bus
Scan for smart meter devices (868 MHz)
Basic wM-Bus message decoding
Report manufacturer ID, serial number, device type, encryption type, RSSI and raw payload
Long-term scan (up to 24 hours)
FAKRA C antenna connector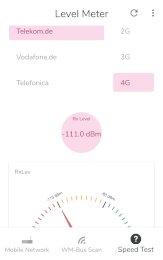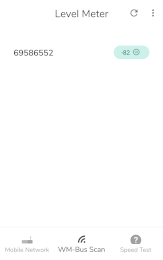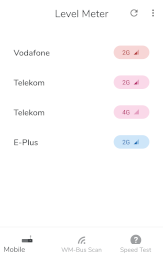 Smartphone App interface
Bluetooth and USB upstream interfaces
Measurement control and result visualization
Reference Android™ App available on Google Play™
Easy handling
Compact size: 136 × 74 × 32 mm
Magnetic back allows easy mounting
Integrated battery for up to 16 hours of operation
Usage scenarios
Rolling out smart metering devices is a challenging process. Prior to gateway installation, the emsys Signal Level Meter supports service technicians by providing detailed information about attainable signal quality for appropriate mobile networks, discover the optimal location for antenna installation, prepare gateway system configuration, and more.
Open and well-documented Bluetooth and USB communication protocols enable device integration into custom smart meter rollout software.
Alternatively, emsys' own reference Android app can be used for free.
Get the app
Android, Google Play and the Google Play logo are trademarks of Google LLC.